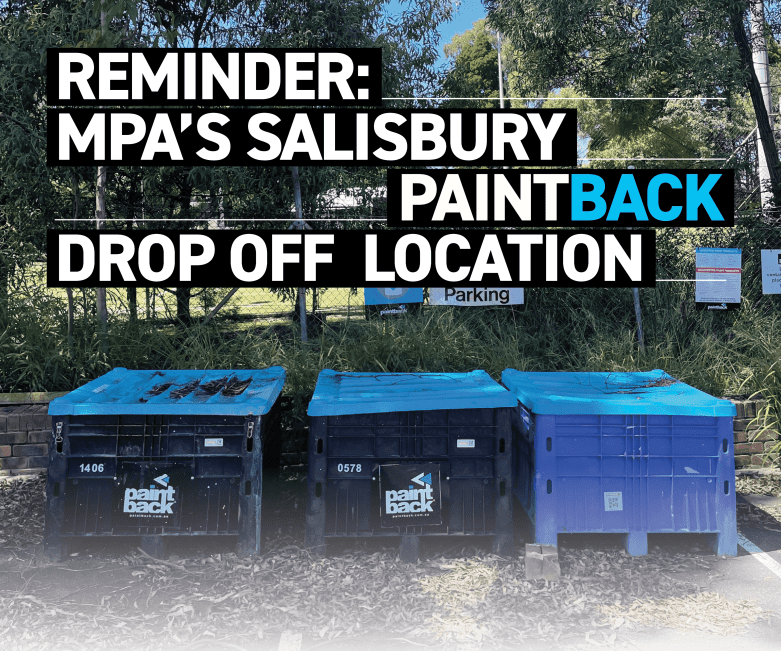 Salisbury Paintback Bins
A friendly reminder to bring your unwanted paint and paint packaging into our PaintBack drop off location at our Salisbury facility!
Through Paintback the containers are recycled, subject to contamination. The solvent paint is used as an alternative energy source. Water is separated from acrylic paint, with the by-product used in a variety of industrial applications significantly reducing landfill.
Containers of up to 20L are accepted, see below for an extensive list of what can and cannot be recycled.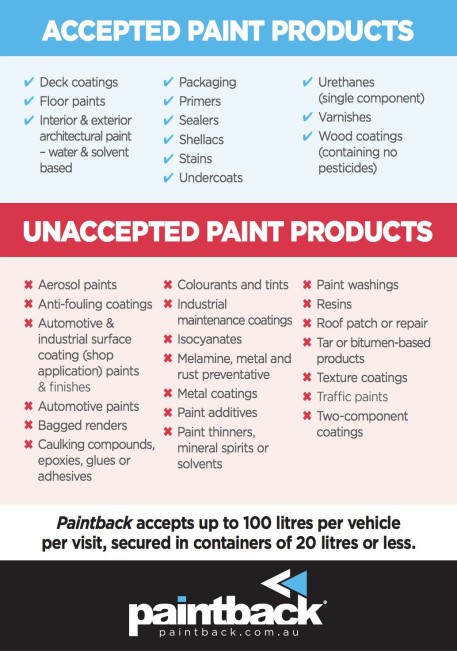 Find us just off of Fairlie Terrace in Salisbury at the Construction Training Centre. The Paintback bins are in the back corner of the parking lot.
Building7, Gate 3 The Construction Training Centre, 460-492 Beaudesert Rd, Salisbury QLD 4107.